Hello friends welcome to
yadnya investment academy. Today is friday. So today we will talk about
a financial planning topic. Today's topic is Related to retirement planning A very common question of you all that come Obviously this all knows. Retirement is a very important goal. If we talk about financial goals. Mostly it should be. Mostly when i do financial planning So many persons financial
planning i have done personally Then in that comes. Retirement is a very important goal. In which we need a lot of money Nowadays early retirement is occurring. FIRE environment talks are occurring. Financial free retire early In such things When retirement comes in goal One important thing comes How much money do I need? Tell me this much money is enough. Then I can retire. That is a normal question. For this we have already
developed an interesting calculator but that was before pay wall.
Now we have removed that from pay wall because it is very useful calculator. So a retirement calculator we have made. In that with so many
permutations combinations We can get an idea This much retire corps I need. If I reach here then I have done well. I am at least financially free. Now I have to retire. We have to work further or not. Then it is my decision. If above that. Now I am just sharing my screen. Now you will see here You will go on investyadnya website There is a section named
tracker and calculator. In this there is a retirement calculator. Open this Now here we have to fill information. Suppose i am putting age of 30. You have to retire suppose on 60. Suppose we took an
example i have to retire on 60. Life expectancy we mostly suggest We should keep 90, 95, 100.
With a conservative estimate If you keep 100 then it is very
good conservative estimate. If you want to take optimistic If you took practical then it should be 90. Suppose i am putting here 95. Fourth information is our Current annual expense When we do retirement calculation Obvious we took assumptions. One assumption is this the
expense i am doing today Suppose when i retire Then also my expenses should be like this. Means my lifestyle of now remain maintained Neither i increase nor decrease. Suppose I am spending 50k per month today. The expenses that are occurring. After retirement I will do the same expenses. After retirement expenses can reduce. It can be your house if
you are living now on rent. It can be so much rental expense. That can reduce. Now your children's expenses are so much. They will reduce at that time. Sometimes after retirement
expenses increase.
Like vacation expenses mostly increases. Sometimes medical expenses increase. Some expenses have increased. Mostly as an advisor If we took a general advice then we say. Keep the same expenses as they are now. Don't do much changes in that. Some increases some decreases. For example if we want
to do a simple calculation Then considering to current expenses Suppose my expense is 50,000 The profile we are taking has
expenses of 50,000 per month. Then it is 6 lakh rupees per year. You have to put today's expenses.
You don't have to put off retirement age. That's all it will insert. Inflation number How much inflation number we have to take? 7% inflation is mostly suggested by India. If you want to be conservative
then you can take 8%. If you want to be aggressive
then you can take 5-6%. Inflation you should calculate by your own. Every year how my expenses are increasing? If you know little bit idea about that These things are increasing
according to my expenses. Edcuation expenses children's fees It increases almost 8-10% every year. Rentals mostly 10%. Landlords mostly increases rent by 10%. My personal inflation is 8, 9-10%. You take according to your. So for calculation here
I am taking 7% inflation. Then return on investment. On the basis of return on investment. How much is my return on investment? Before retirement and after retirement. Now I am retiring at 60. At 30 I am starting investing. How much should I invest for that? How much retirement corpus I will get? The reason I am investing now. On that how much return should I expect? It depends where you are investing.
If you feel I will invest
mostly in equity markets. Retirement oriented because it is very long horizon. I am of 30 years and retiring at 60 years. Horizon is of 30 years. All that I am investing I will invest mostly on equity. Then we can take 11-12%
return on investment All that we will invest now. Or we kept in equity we can take that. If you feel This house is my retirement corpus This will increase according to that. Then on real estate the return
on expectations that remains. Basically there is round inflation of 7-8%.
It depends on you if you have EPFO. That is a very big retirement corpus On EPF we get around 8%. According to that you have invested here. Overall that you are investing Or you are planning This is for retirement
and I am going to invest. What are expected returns on that? Till 60. Pre retirement is retirement on investment. Suppose it is 12%. Whole the money I will put in equity. Then you took 12% return. Then post retirement my corpse will become. How much will it grow? Suppose I retire and I get corpus of 5 crores. Then 5 crore rupees Where will I invest? Again very difficult question If you are of 30 years then in 60 years.
This is very difficult. This is a very big assumption. We have to think mostly at 60 our risk profile decreases. We will not take much equity allocation. Suppose now we have 60-70 equity allocation That time it becomes 20-30% or 40%. I go a little bit on conservative. I say to most of the people Take percentage equal to inflation I get return same as inflation. If I want to take. Then 0.5-1% extra. We took here 8%. Means 8% of post retirement. My corpus will grow 8% after that. Inflation will remain 7%. This is planning according to that. We will discuss these points later. Therefore I am doing all these zero. We inserted these things. What we say? Our retirement age, life expectancy. Our annual expense, inflation. These all are our compulsory fields. If I consider this now. Sorry some value needs to be inserted.
Randomly value we are inserting. So that it can work. If I consider this now. Then I need retirement
corpus of 14.6 crores. If you are of 30 years and you have to do expense of 50k per month. At today's value Today's 50k offcourse will not remain same at the time of retirement. They will increase with inflation. If you have to maintain today lifestyle The 50k expenses you are doing today Same you want to do at 60. After 30 years. This is the value after 30 years. Don't be so afraid. Today 14.5 crore is very much. After 30 years the value of 14.5 That should be arounf 70-80 lakh or 1 crore I am doing guess work. It will not be more than that. Think if I have 1 crore rupees today then I will be able to do for next 35 years.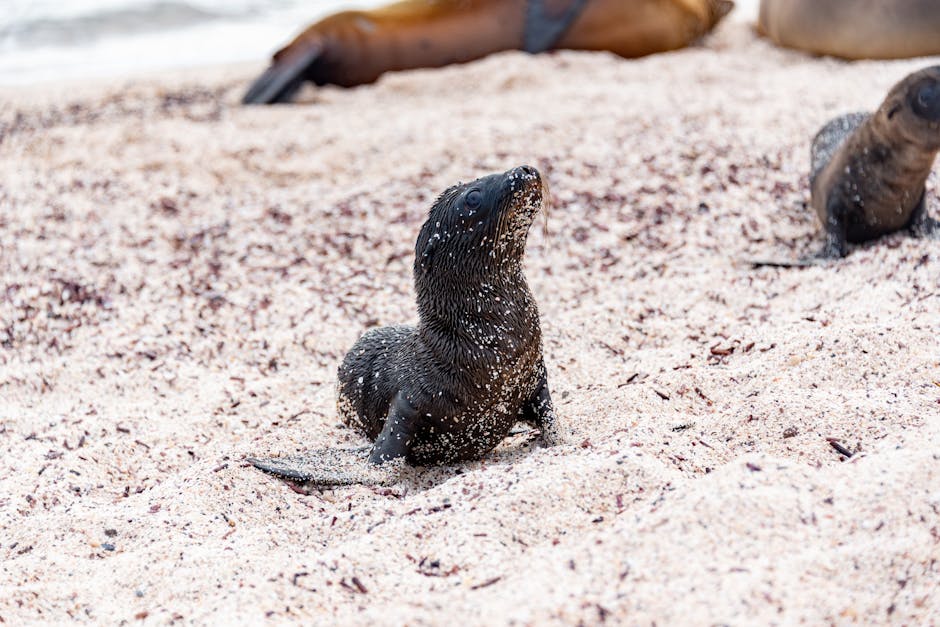 60-95 years means 35 years 35k per month That to inflation to adjust it. I will get it consistently till 95 in 95 it will become zero. If i invest lumpsum then i can invest 50 lakhs. Considering I don't have anything. If I have 50 lakh rupees I will invest it. For 30 years they will grow by 12%. Expected pre-retirement. Then also my retirement money will be done. Monthly Sip that I have to do That is around 50,000 in this. 48,000 rupees sip i need in this. What is the meaning of step up? I will tell this in next. If you have plan in 30 years 60 years. I have to do all these things. Then you have to do monthly sip of 48,000. To retire for next 30 years. Remember this is a monthly sip. It will not increase. Every year you have to do 48k consistently. Obviously our salary will increase in years Inflation increases salary increases. Now 48,000 will seem so big But after 3-5 years You will not feel big amount. That's what I am saying. In that our step up point comes.
Now you will say I don't have 48,000 to invest. It is a very big amount. From where 48,000 will come. If we are spending 50,000 Then by saving 50,000 we
can invest in retirement corpus. That is not possible. Then in that our second comes step up sip What is the meaning of step up sip? What is annual increase in our income? Can we increase sip every year? I cannot invest 48,000 now but from next year i can increase. If you think my annual increase in income. If inflation is of 7%. With 7% income should increase If we take seven With 7% it is increasing. We considered 7% inflation. Salary is also increasing by 7%. In worst case salary is not changing. With 7% there is increase in salary. Existing investment Do you have any investment now? That you think this is my retirement income From that also it will reduce. Suppose if you have EPFO ​​corpus Suppose of 5 lakh rupees. 5 lakh rupees i inserted here. This is my EPFO ​​of 5 lakh rupees. I will use it for retirement. On that how much return I will get on EPFO? Return are 8% Then we consider we will get 8%.
It is tax free means you will get 8% Suppose i have 5 lakh rupees On that i will get 8% more. Now let's do calculation again. Now since EPFO ​​arrived. From 48 it became 46. Retirement corpus remained same. So now we have to do Sip of 46,000. We can do step up sip of 24,000. We invested 24,000 rupees this month. Every year we increase that by 7%.
From annual increase in income we have to do this annual increase in sip. Today you started sip of 24,300. Next year increased 7% on that. Then again in next year increase 7% on that Compounding 7%. Increase 7% every year Till the age of 60. Then also your goal will be achieved. Then you will have 14.6 crores rupees. Considering these were our rates of returns So it is very very good. You can apply so much
permutations and combinations on this. I have little more money than 24,000. I can do upto 35,000. Can I retire early? Then can I retire at 58? On 58 it will happen at 29,000. I have 35,000. Can I retire at 55? Now your interesting calculation will start No you need 37,000 For retirement at 55. Early retirement you can take at 37,000. If i do 37,000 per year.
I invest in such investments
that give me 12% every year. 7% increase i put minimum. If you think 7% increase is less. Consider growth of salary minimum 8-10%. Why not? Consider 10%. Then in Rs 28,000 you can retire at 55. Retirement corpus also reduced. As early you retire that much less corpus you will want. Value of money comes less. At that time its value will be more. At the age of 55 we need 11.6 crores. How much lump sum funding we need? How much monthly sip
and stepup sip we need? I considered 10% annual increase.
Like this If you can do so many
permutations and combinations. You can plan yourself. When can I become financially free? I think this is very interesting calculator If you like as i am a conservative investor I am not taking 12% from whole equity. Suppose we take 9%. This we keep 10. The rate of return become 9% from 12%. Obviously both the sip's will increase. You can do calculation according to that. Which type of investor is I am? If you think here is also 9
then it will change again. These things you can do so many permutations and combinations
based on your profile. You will get so much support and understand If I invest this much money For this much time Then I can go towards a better retirement.
This is how you should work on these things. You can plan early retirement. You want to spend so much or not. 50,000 will not be sufficient. I want to increase my lifestyle. Now I am spending 50,000. But at that time I want to spend 75,000. Acc to that by using
permutation and combination What are my savings now? I can plan such investments or not. Then in those things you will get
so much help from these calculator.. Do check that on our website. If you have any comment If there are complications
then visit our website. Below is our email address and
whats app number is given. All things are written below.
You can email us there
if you have any query. Below there is comment section also. Must write in comment section. Hit a like if you liked the video. If you think some knowledge is added Then hit a like Have a great time ahead friends Jai Hind.
Read More